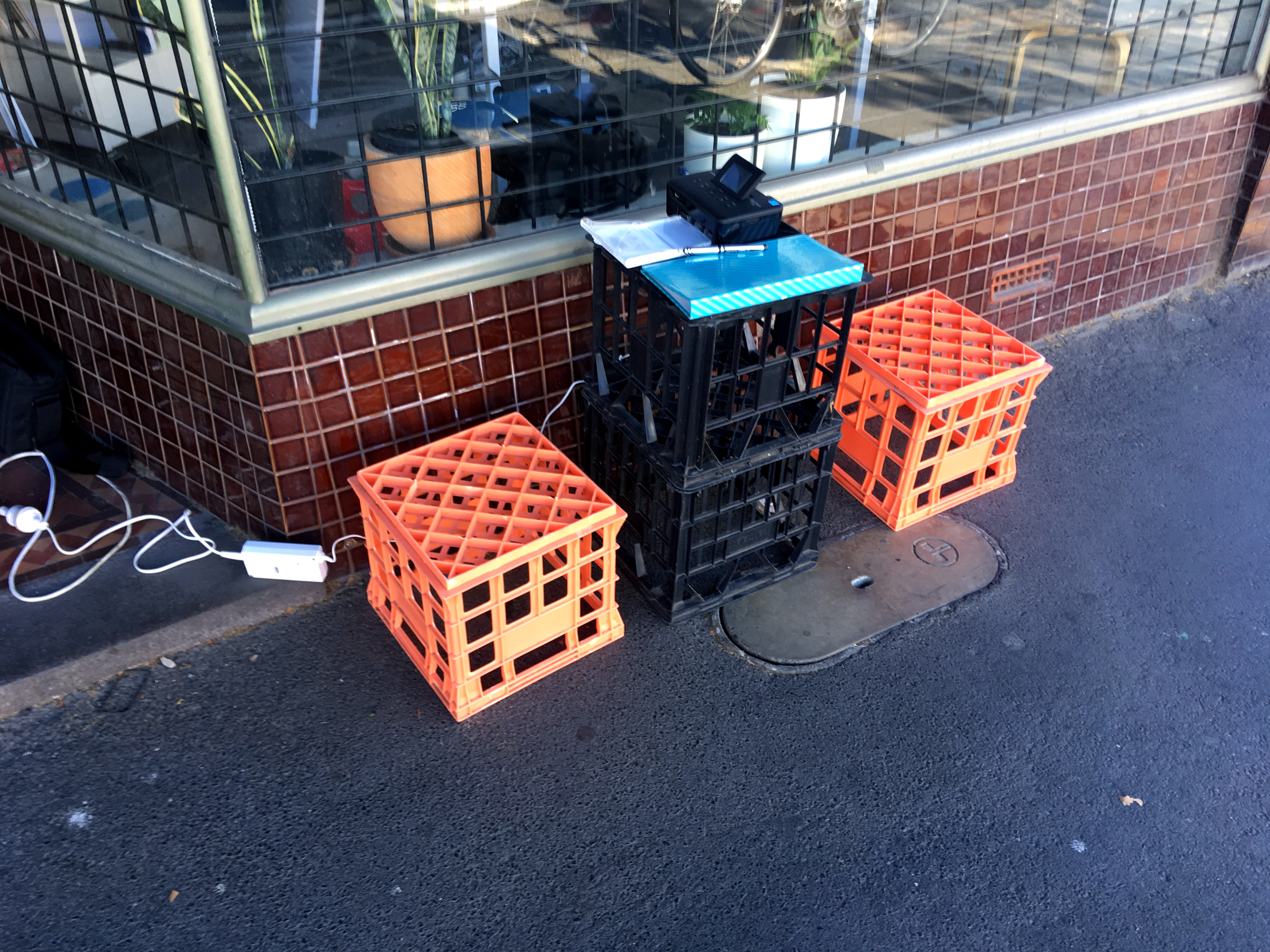 'Photo Album' was an exploration in 'social photography', performed as research for my honours exegesis. Reacting to the simple fact that: if most of us have cameras on our phones, which are in arms reach almost 24/7, then we must be practicing photography in some way.

For 6 hours over 3 days I spoke to strangers about the images they have inside their phones, and if they would like a physical print. A transaction would take place where the participant kept their printed photograph, and I kept the voice recording of them describing their photograph.

An archive of transcriptions developed, redefining the photograph and honing in on where the meaningful nature of the photograph really lies: in the story attached to it.
Participants would receive their photograph packaged in an a6 publication that framed the research.

The next iteration of this resarch was exhibiting the 'photographs' i had 'taken'. A selection of transcriptions were programmed into an LED sign, and exhibited at the Nicholas building in November 2018, then at MADA Now at Monash University later the same month.